Annual reports build your brand
28 Nov, 2019
An annual report is a powerful business communication tool. It doesn't just recap your company's performance for the past year but also influences investor relations.
It is mandatory for corporates to release an annual report. This provides a way for them to impart financial information to company stakeholders. Communication with company personnel is also established through an annual report.
Annual reports contain resourceful insights. Presenting these insights in a manner that grabs the reader's attention is key. Get an impactful annual report designed by an award-winning report design agency.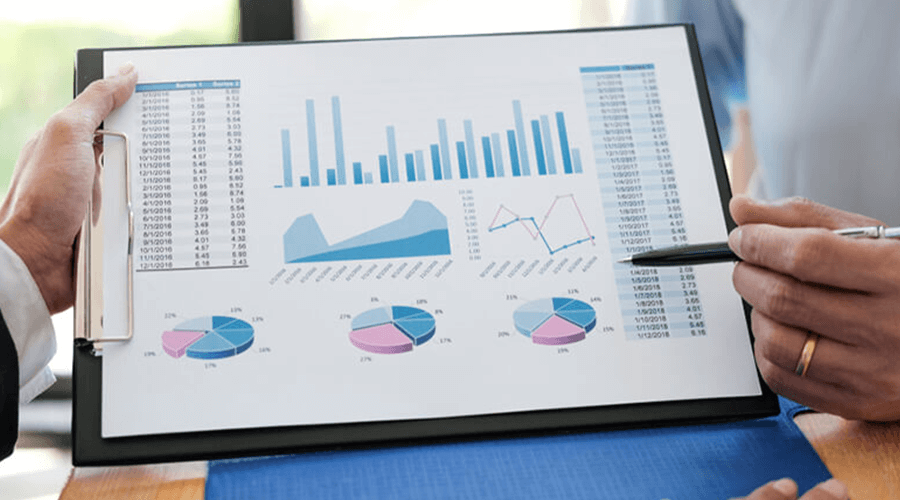 Leveraging Annual Reports for Branding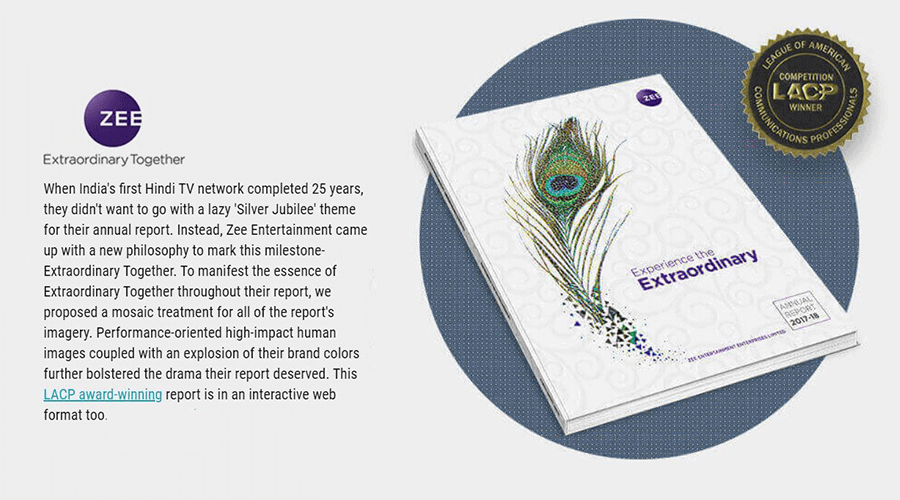 An annual report design agency will create an integrated report design experience for lasting impact. Annual report designers weave an engaging story around boring financial data.
There is a start, middle, and end to the report. Important aspects of the last fiscal year standout as markers.
The company's branding is maximized through an annual report. Brand consistency is maintained throughout the report's design. The objective of annual report designers is to ensure readability, with retention.
Visually appealing images grab the reader's attention. The report, when presented as a story, converts a reader into a follower.
Through the company logo and brand consistency, the report develops a unique brand identity. Not all companies design digital reports. Hiring an annual report designer who designs both printed reports and digital reports is a no brainer.
Zee Entertainment Enterprises are an omnipresent business entity. With an extensive audience to cater to, they went ahead and got their annual report designed in both formats – print & digital.
For their 25 th anniversary, Zee asked DesignMyReport (an appendage of Synapse Communication Agency), to come up with an idea for their annual report 2017-18.
The result! An LACP award-winning mosaic themed annual report, designed as a print report and a 60-page microsite. DesignMyReport employed high-impact imagery and visual elements, that set Zee's brand image apart.
Building a Brand via an Annual Report
Companies in India are coming of age. Global investors want to be impressed, which warrants the need for progressive corporate annual reports.
A well-articulated annual report can generate trust, reach a wider audience and build the company brand.
The report is an excellent business communication tool to proclaim the company's vision. Company culture can be showcased together with accolades, awards, and achievements.
Build a brand and tell a story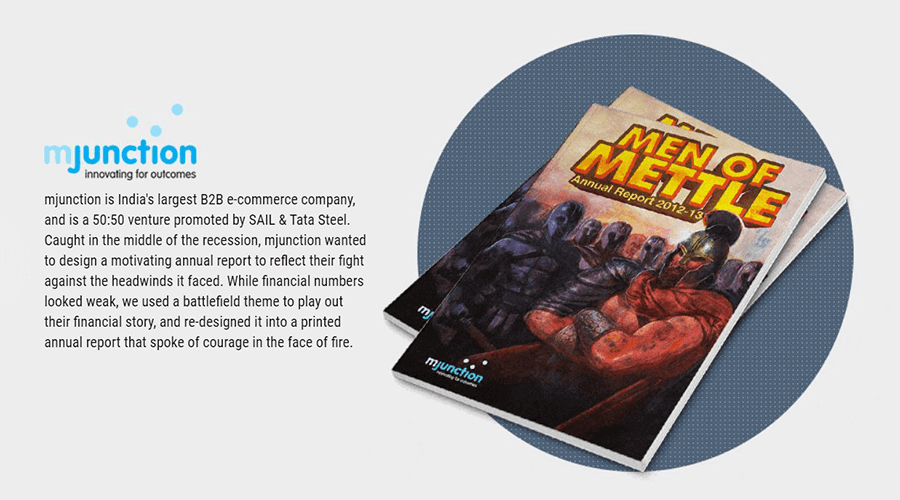 An annual report is a story. A story of the past year. A story that includes a crest of success and troughs of failures. Bringing this story to life in a confident, inspiring, and compelling manner is the trait of a successful report.
An annual report theme/story ties industry context and strategic objectives with the previous year's performance. A common story portrays financials in a manner that appeals to investors, and employees alike.
Company data, the order of report, crisp content and choice of tone are all aspects of a story. No story has a sell-by-date, even though the financials are for the previous year.
Humanizing the report evokes empathy. A cool example is that of mjunction, India's largest B2B ecommerce company.
DesignMyReport came up with a battlefield theme (Men of Mettle) that played out mjunction's financial story. The 2012-13 annual report spoke of courage during times of turmoil.
Build a brand and connect
The report allows a company's leadership to speak to a wider audience. The CEO's message opens a dialogue between him, and the audience.
Except for the media, a CEO rarely gets an opportunity to connect indirectly with stakeholders. A deeper connection is made through an annual report.
The design of the report should do justice to the brand image. Investor relations need nourishing, with branding at the forefront.
A tone is to be set for the future. As the company's branding slowly builds a base, an engaging annual report is now expected each year.