Annual reports that wow the audience
28 Nov, 2019
Designing a professional, visually-enriching annual report requires expertise. Releasing an annual report is a mandatory compliance for corporate companies in India.
Publishing an annual report for the sake of compliance is one aspect. The other aspect is to make the report structured, concise and appealing. The annual report is viewed by investors and stakeholders alike.
Annual report design is the creative process of designing a visually-enriching report. Every company or corporate must hire an award-winning annual report design agency to make their report and get it to stand apart.
Annual Report Design Agency
It takes years of creative design experience for a design agency to become the best. The competition is fierce, but only a handful can qualify as top report designing agencies.
Finding a top report design agency isn't difficult. Simply type 'annual report design agency' on Google to get this…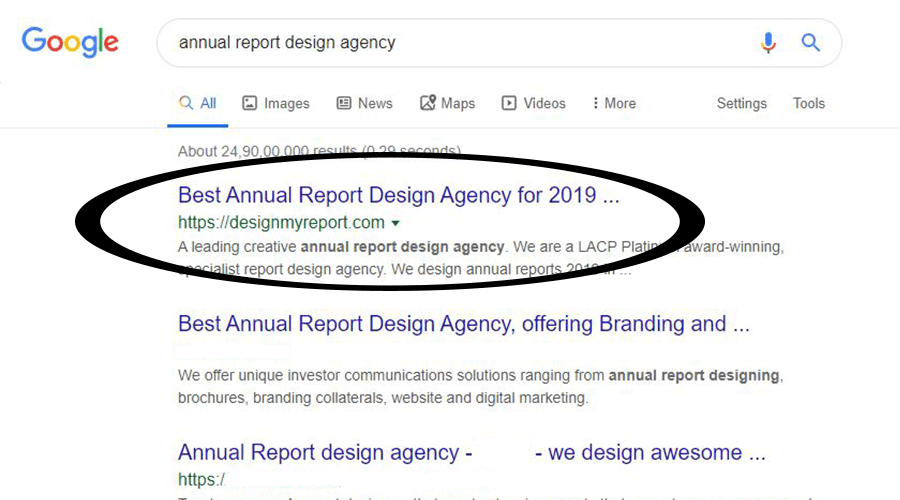 The no.1 ranked annual report designer as per Google SERP is designmyreport.com
Any company that hires a report design agency must share confidential data about the report. It is therefore important that the agency's standing within the creative design or business communication design space is of the highest level.
A top-ranked annual report design firm will collate all report data and figures, define a solid core message, and build an engaging & visually appealing report.
It is beneficial to hire an annual report design agency as they accomplish the following:
Build a structured report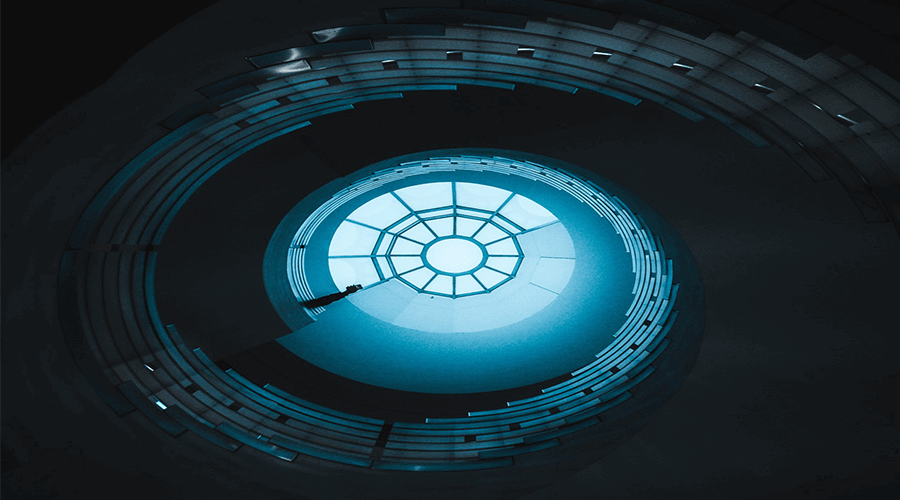 A design agency ensures that every report design project starts by asking the right questions. The job of an agency, and its team is to look and understand the company history, carry out research about the organization industry/sector, and identify the target audience. This gives them clarity to adopt the right direction.
Tell an engaging story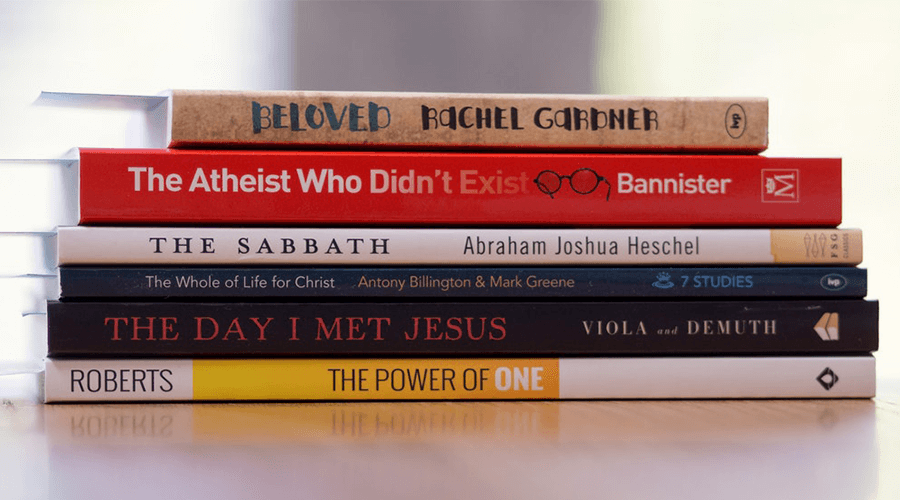 Your annual report should tell a story. The story acts as a pillar, to which your report's facts & figures hold on to. There needs to be a creative flow to the report, which keeps the reader engaged.
Design stunning visuals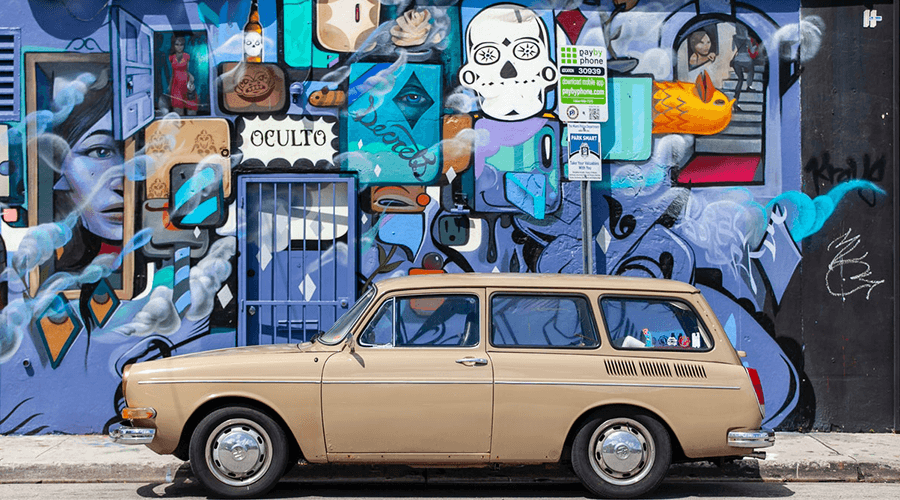 A mundane annual report can be brought to life with the use of attractive visuals. The visuals could be infographics, charts or graphs.
Based on the story crafted by the design agency, relevant visuals are designed to complement figures or text. Complex information is always presented through 'bite-sized' visuals. The report's 'wow' factor is only because of its visuals.
Add a balanced typography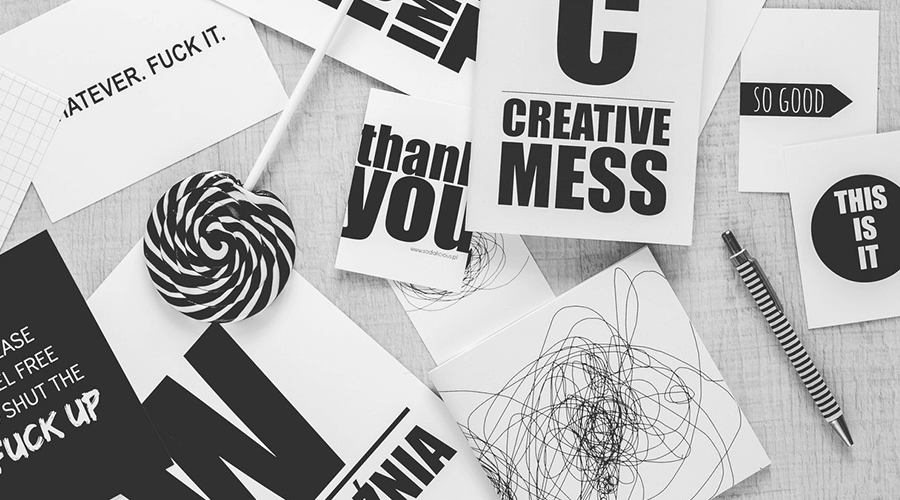 The typography chosen is a balance between functionality and design. The size of the font used, the type of font and spacing between the text are essential in making the design appear professional.
Make the report go digital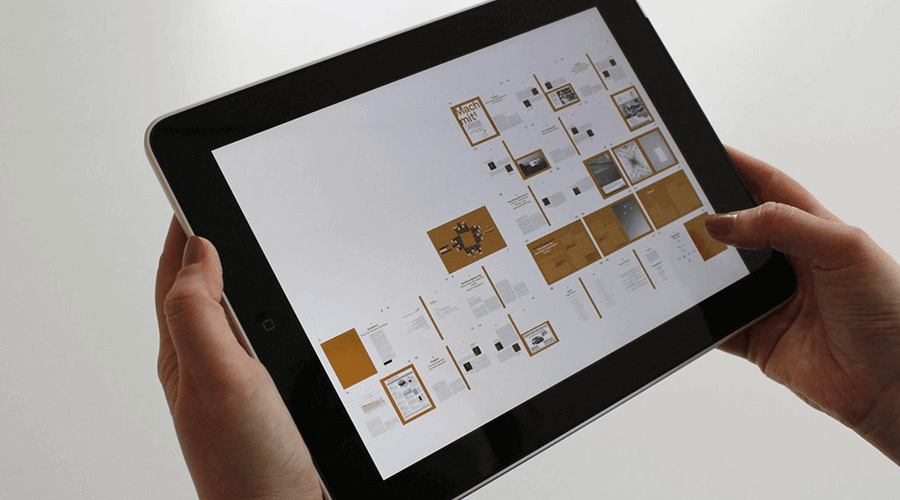 Leave the choice of a report format to the report design agency. An expert report design agency knows what format works best, for the relevant audience.
It could be a microsite or a glossy style-filled booklet. The finishing of this report is also looked after by the design agency. This could cover anything from binding options to paper stock.
What does a creative report design agency do?
It takes years of creative design experience, goodwill and effort to become a top annual report design agency in India. What makes a top design agency stand out is the professional approach it takes when working on a client's annual report requirements.
General tasks of an annual report design agency include:
Working with the client through every stage of the report design process
Systematically research data, plan timelines & meet deadlines
Setup mood boards and ideate with team members
Review each element of content/design i.e. image assets, data, figures
Finalize the design through multiple rounds of development
Proofread, edit, and sign off
Strive to deliver the project within the deadline
Be proactive in approach, using the latest design tools
Review each stage of the design process with the client
Create a digital version of the report to be shared on social media, emailers, etc.
Why should a company hire an annual report design agency?
An annual report is a business communication tool that tells investors and company stakeholders how beneficial their contribution is to the company.
The crux of any annual report is its financial information. And presenting this financial information in a reader-friendly format is important. The key reasons for hiring an annual report design agency are:
#1 – Reporting as a story
Let's be honest. 3 to 4 sections into any written report, and the readers interest level drops. Some level of creativity and inspiration is required. An experienced report design agency will highlight a company's fiscal year achievements visually.
The agency knows how to mix the aesthetic elements, such as infographics, pictures, and graphs, to keep readers engaged. An addition of spiced up charts/graphs will uncomplicate a company's complex financial data.
A report design agency's job is to convert an annual report into a marketing tool. Your company's strengths, commitment, and fighting spirit are all portrayed with gusto. This is because the company needs its shareholders to support them continually.
#2 – Reporting for brand building
If an annual report works as a marketing tool, you might as well showcase it to emphasize the company's brand. A report design agency will work on enhancing your company's brand image. They do this by portraying your company's brand mission, brand vision & brand persona with panache.
A report design agency builds a report through a step-by-step process. The theme, story, typeface, colour, graphics & visuals, are all combined to form one brand package.
#3 – Reporting for accessibility
Almost all annual reports are printed as a booklet. This is then posted to respective company stakeholders.
A design agency will print the report in a booklet format, and also make the report accessible via a microsite within the company website. This can be shared or viewed online.