Annual reporting as a story
29 Nov, 2019
You can't avoid it. Publishing an annual report is mandatory for the listed companies in India. Instead of looking at it as an obligation, companies should consider this an opportunity.
This once-a-year piece of business communication contains a wealth of information. Although, tedious to collate and document, an annual report is a very powerful marketing tool.
It's all about perceptions. The fundamental purpose of publishing a company annual report is to identify and embrace audience perceptions. The annual report should tell a story that engages the reader.
An annual report that simply portrays business insights in a statement format, often loses an opportunity to bolster its brand. A story woven within your report can present financial data in an engaging way.
The report tells a story
An annual report provides an opportunity to engage with,
company employees
company stakeholders
industry colleagues
competitors
general public
Each reader will try to take something away from the report. Writing a report that also tells a story needs crisp content and captivating imagery.
Words and visuals play an important role in storytelling. Both work synchronously to make report-reading an experience.
An annual report that only presents business numbers will fail to engage. An annual report should be referred to as a 'communication report'. This report must be an integral aspect of a company's brand.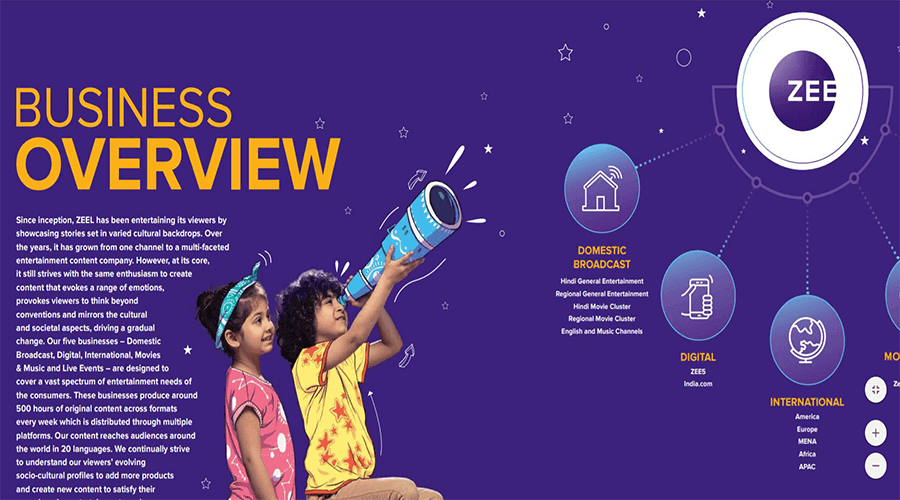 If the above 3 metrics are monitored well, a company's CSR strategy can be constructed and conveyed to employees well. Company goals, employee relationship, and social endeavours are all parts of a successful CSR strategy.
What are the key aspects of a CSR report?
As mentioned earlier, every element included within a CSR report needs to be accompanied by an internal and external aspect.
1. CSR strategy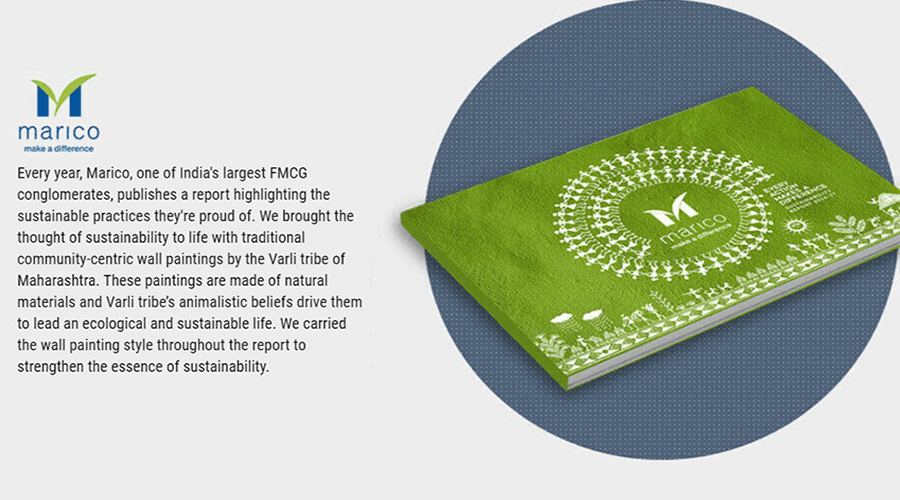 This is the first element that needs your time and resources. With a CSR strategy in place, defining future company goals becomes easier.
The internal aspect of a CSR strategy would be to gain support and participation of high-level executives. Speak to them, gather their inputs and seek approval over the strategy.
The external aspect involves gaining the confidence of external stakeholders. This can be done by preparing a strategy that will highlight your company's vision about reaching environmental goals.
2. CSR management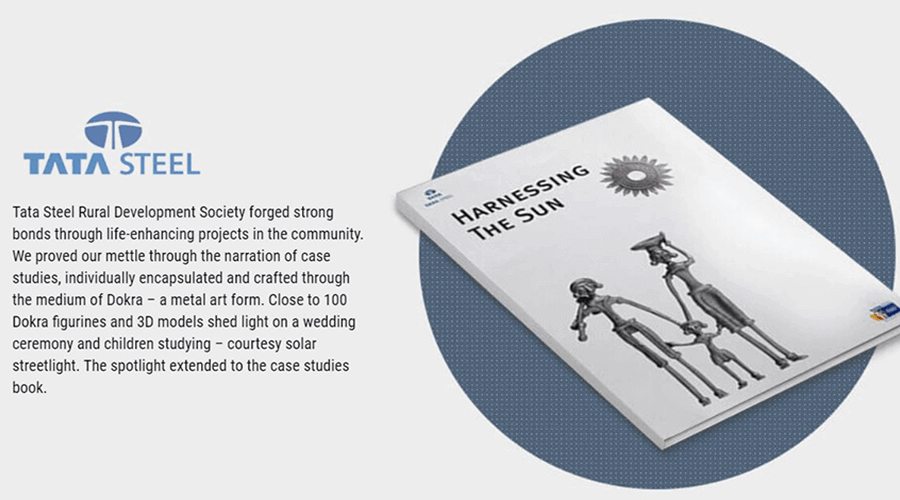 Once the CSR strategy is in place, work on setting up a CSR management system. This phase includes laying down pointers to address what your company's operational tasks would be.
This internal aspect here includes gathering feedback as to how the strategy is received. Based on this feedback along with individual departmental inputs, build a management plan. The management system needs to be customized as per your company's organizational context.
The external aspect of a successful CSR management system would be to use it as a medium to receive external recognition. Engage with other organizations during events where you can learn about their CSR strategies.
Identifying the people to work with is key to achieve CSR-related results. Locate the community where you feel your company can make the greatest impact. Speak to NGO's and understand what you can do differently to make a difference.
3. CSR reporting
With the strategy set, and the management system in place along with successful completion of community-based activities, it's time to report the same. CSR reports are published on an annual basis. The report is an attempt to share the company's CSR activities with company stakeholders.
A CSR report tests your reporting team's coordination and management skills. The internal aspect here is to be on the same page when it comes to the layout, content, and elements.
The external aspect is the report release. The report needs to stand out. It needs to be visually appealing and tell a relevant story as to how your company impacted the environment or made a substantial contribution to the community.
The more professional a CSR report turns out, the better. Hire an award-winning report design agency that can turn your report into a stunning piece of business communication.